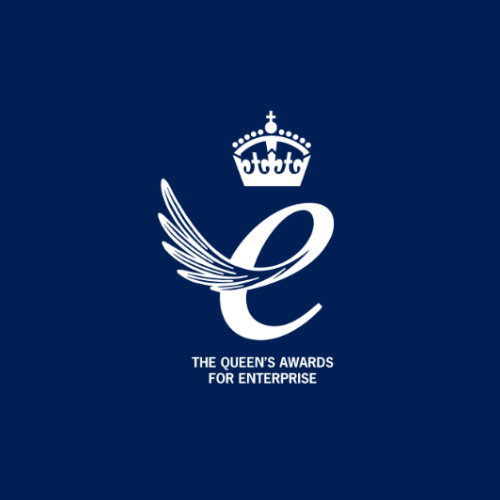 Airbond, the experts in the science of fibre splicing and its applications, is celebrating securing its second Queen's Award for Innovation – the UK's highest accolade for business success – this time, for its new patented, splicing technology. The company is also introducing a ground-breaking development in splicing which will be demonstrated at the show.
The patented technology delivers game-changing improvements in operating costs for yarn processors in the textiles and the composites industry. Airbond has invested heavily in R&D as previously splicing carbon or glass fibres with compressed air turned them to dust as they were so brittle, even though strong longitudinally.
That research led to unique machines which for the first time spliced modern composite materials. The innovation in these machines lies in control of the air with newly developed accessories. The splicer bodies themselves were of conventional design and took some time to develop.
When the machines began to sell, the company found that the resins used in many composites processes adhered to the splicer surfaces, inhibiting their performance. They were also asked to splice yet bigger yarns, and to develop more sophisticated splicers. Airbond overcame these challenges with more investment in innovation.
New designs of machine keep the splicing units hidden and protected inside a sturdy moulded shell, making them much more durable. The outer shells are inexpensive, so that they can be viewed as consumables if covered with resin while the splicers themselves remain pristine.
Graham Waters, MD of Airbond, said: "Splicing is a mature technology which had stagnated for decades. We have catapulted it into the 21st century. Get it wrong and you will waste a lot of product, transforming fibres into dust. However, we have invested heavily in R& D to get it right, and we are really pleased at the recognition of this second Queen's Award for Innovation.
"This is a very exciting time for the company, and I am looking forward to deliver cutting edge precision splicing help our clients save time, money and resources."
Airbond is open to the concept of a collaborative development with an appropriate partner for the new ground-breaking splicing technology, which is being introduced in September.
You can find out more about Airbond's technology and range of splicers by visiting stand J2.