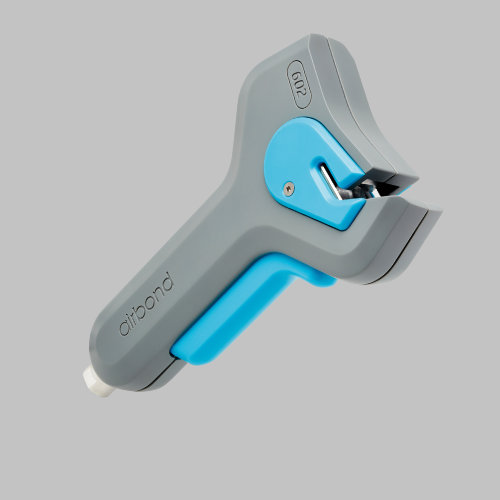 Product Specification
Splice format: Ends together
Applications: Carpet weaving, carpet tufting, upholstery, yarns, fancy yarns
Yarns: Synthetic C.F. synthetic staple, woollen spun, worsted spun, all fibre blends
Yarn counts:Twist
Nm 0.7 to 200, 5 to 1500 tex: Any twist direction and level. S twist to Z twist, without modification
Model 602 for Textiles
Model 601's little brother
Airbond's latest patented technology is set to transform the carpet business. For years, our 101 splicer has offered top performance at moderate cost. The 602 – and its big brother, the 601 – have moved standards up a gear.
The 602 is very similar to the 601, but is more compact, and has a slightly smaller operating range. It can join high- or low-twist, S-twist or Z-twist without changing chambers. It handles an even bigger range of counts. And it's lighter, handier and quicker to maintain. The actual splicer body is protected from wear and tear, safe inside an impact-resistant ABS shell.
Just like the 601, the 602 Series splicers resist damage in service better than most products on the market; but when they do go wrong, they are easy to maintain. They can be dismantled and rebuilt in just a few minutes.
The range of application of the 602, though less than the 601, is still quite remarkable. A unique and patented form of splicing chamber and a completely new splicing system is so powerful that a single specification can handle yarns of widely different counts.
Interested in the Product? Would like to find out more?
Contact us now and one of our team will be in touch.