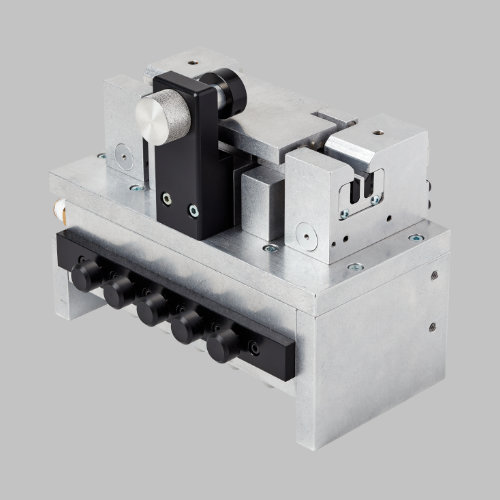 Product Specification
Splice format: Ends opposed.
Applications: Composites processes such as filament winding, pultrusion, and weaving.
Yarns: Carbon fibre, glass fibre, aramid, Panox, synthetic C.F.
Yarn counts:Nm 0.07 to 200, 5 to 16000 tex.
Twist: Low twist.
Model 122 for Composites
This product is no longer manufactured but is still supported.
Please see the new model
here
Supremely consistent – one of the most capable splicers for composites.
Airbond has its class-leading splicers such as the 113 and 701, which are light, and quick to maintain. However, some customers have identified a requirement for a splicer which is immune to operator error. The 122 meets that need. With its fixed-geometry splicing arrangement, and powerful reciprocating cutters, the bench-mounted 122 offers completely consistent performance.
A leap forward in design, the 122 out-performing most others in one simple package. Strengths of 90 per cent of the parent yarns are easily attainable, in the widest range of counts ever.
And, like all Airbond splicers, the 122 is rugged, reliable, and simple to maintain
About the splicer
About the splicer
The Model 122 is a completely new form of yarn splicer, with advanced features. It makes splices of the highest quality in modern materials such as carbon fibre. These applications demand excellent appearance and unmatched consistency. To meet the new standards, the Model 122 has some new features. It has multiple splicing chambers and an advanced cutting system.
Why multiple splicing chambers? Put simply, the 122 does exactly the same job as splicers like the 701 and the 103, but without the need for manual intervention – it makes all three splices, semi-automatically.
Why an advanced cutting system? Carbon fibre and glass fibre are generally used in the form of tows – from perhaps 600 tex to 16000 tex, and above. Large tows are difficult to cut with conventional scissor systems. Aramid yarns are simply very difficult to cut, and they cause conventional scissor knives to go blunt very quickly. So an improved cutting system is needed both for large tows and for aramids.
The 122 has such a system; the cutters reciprocate at great speed to make not one cutting action, but dozens.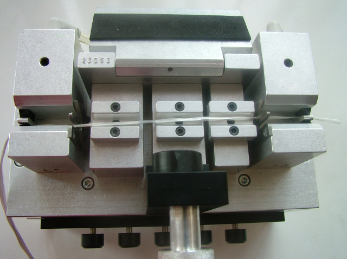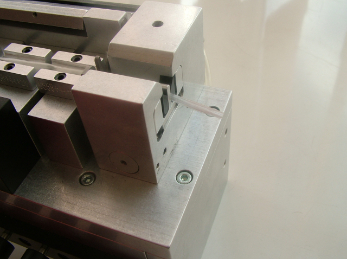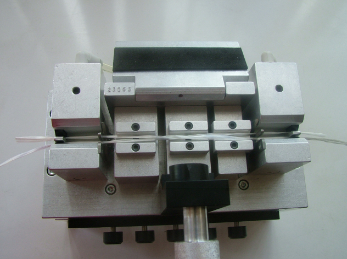 Splicer threading is simple.
Thread the first yarn through the splicer, from left to right, so that the free end projects on the right hand side.
Once the first yarn is secured in the clamps at either end of the splicer, thread the second yarn through the splicer, from right to left, so that the free end projects on the left hand side.
The two yarns must pass cleanly through the three splicing chambers.
Close the lid and secure in place with the cam assembly. Press the 5 buttons in sequence from left to right.
Interested in the Product? Would like to find out more?
Contact us now and one of our team will be in touch.