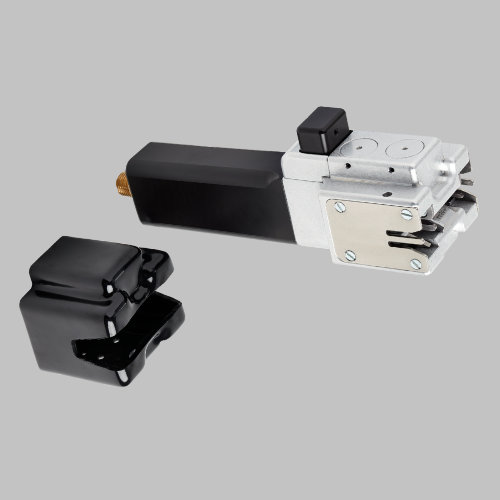 Product Specification
Splice format: Ends opposed
Applications: All standard textile processes – weaving, warp knitting, knitting etc.
Yarns: Nylon, Polyester, fine glass fibre, low- and medium-count natural fibres
Yarn counts:Nm .5 to 100, 10 to 2000 tex
Twist: Zero or low twist c.f. and staple
Model 111 for Textiles
This product is no longer manufactured but is still supported.
Please see the new model
here
The multi-purpose splicer for low-count synthetics and staple.
The Model 111 sets a new standard as an effective, flexible, and user-friendly tool for normal continuous-filament synthetics and natural fibres used in the manufacture of traditional textiles, such as apparel.
The range has been designed to be simple and durable. The splicers are tough, reliable, and easy to maintain, and are capable of dealing with a wide range of yarn counts.
The 111 occupies the market position for which splicers were original developed – relatively fine yarns for traditional textile applications. The 111 Is the ideal splicer for these lower counts. The 111, with its wide range of formats and operating systems, fills this niche perfectly. Hand-held, fixed, or rail-mounted, the 111 can meet most factory needs, and if circumstances change, the 111 is convertible from one form to another.
The 111 can be supplied with a blast timer, or with a differential flow control system which supplies low-pressure air to the blast chamber, while keeping full pressure for the cutters.
Interested in the Product? Would like to find out more?
Contact us now and one of our team will be in touch.