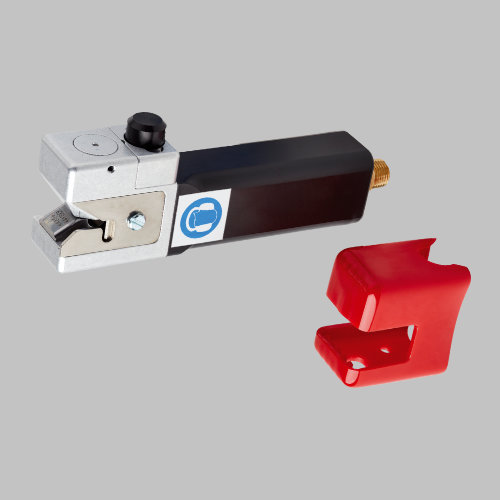 Product Specification
Splice format: Ends together
Applications: Carpet weaving, carpet tufting, upholstery, yarns, fancy yarns
Yarns: Synthetic C.F. synthetic staple, woollen spun,worsted spun, all fibre blends
Yarn counts:Nm 0.7 to 200, 5 to 1500 tex
Twist: Any twist direction and level. S twist to Z twist. No modification needed.
Model 105 for Textiles
This product is no longer manufactured but is still supported.
Please see the new model
here
Takes the Model 101 concept much, much further.
The Airbond Model 105 is an innovation in splicing. Loaded with new and patented technology, the 105 is an advance on the industry-standard Model 101, which is used world-wide by carpet manufacturers and spinners.
Like the Model 101, the 105 can join a vast range of yarns. It can join high- or low-twist, S-twist or Z-twist without changing chambers. It can even splice S-twist to Z-twist, wool to cotton, glass to tyre cord.
What distinguishes the Model 105 from the 101 is its built-in adaptability. In its base form, it's a tiny splicer, designed to work in confined spaces; but it can be fitted with handles, or with a hanging device to be used in a fixed position, or with a carriage for sliding along a rail.
So 105s are available in six forms – and any one form of 105 can be converted to any other in a few minutes. Users can change the function of their 105s if circumstances change.
Interested in the Product? Would like to find out more?
Contact us now and one of our team will be in touch.