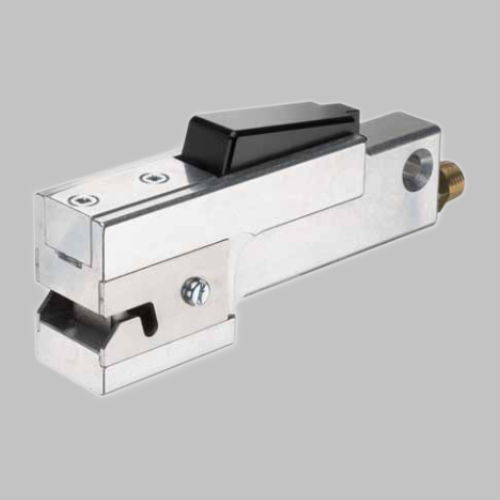 Product Specification
Splice format: Ends-together (see technical section)
Typical applications: Carpet weaving, carpet tufting, upholstery
Yarns: Synthetic continuous filament, synthetic staple, wool worsted, wool/synthetic
Yarn counts:Nm 0.7 to Nm 200
Twist: Any twist level, any twist direction, S twist to Z twist, no modification needed
Model 101
This product is no longer manufactured but is still supported.
Please see the new model
here
The splicers in the 101 series are simple, powerful and economical tools originally designed for the carpet industry. They are now used for a variety of materials including synthetics and fancy yarns.
New, patented technology enables each splicer to join a vast range of yarns – including S-twists to Z-twist yarns and flat yarns to high-twists – without changing the splicing chamber. This flexibility is unique to the Airbond Model 101 range.
The splicers resist damage in service better than most products on the market, and are easy to maintain. In their basic form they can be completely dismantled and re-assembled in about ten minutes.
Interested in the Product? Would like to find out more?
Contact us now and one of our team will be in touch.