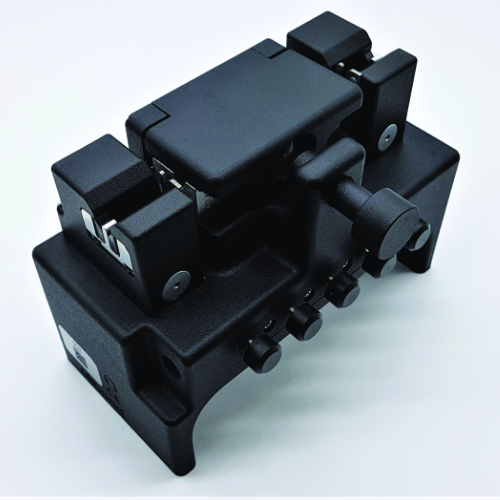 Airbond won its second Queen's Award for Innovation in 2019. That achievement – remarkable for a small company – was a good-news item, which we reported on our website. Our award came in recognition of Airbond's relentless commitment to innovation, developing unique splicers for the growing composites market, in the period 2013 – 2018. Yet such is Airbond's rate of progress that all those splicers, developed up to 2018, and recognised in the Queen's Award, are being superseded by new and ground-breaking products. And with our new development technology we have been able to develop those products, from the germ of an idea to commercial reality, in a matter of weeks rather than months.
So we can now make an offer to customers – both existing ones and potential ones: tell us your needs, and we'll strive to develop solutions, especially for you – and we'll give you those solutions in double-quick time.
This offer, of collaborative development, has already been taken up by one of the World's biggest glass fibre manufacturers, and one of the World's largest carpet tufters. It's likely that they will soon be operating bespoke splicers, tailored to their needs, within a few months of challenging Airbond's engineers.
Why not you? And would you like to lay bets on when Airbond will receive their next Queen's Award for Innovation?