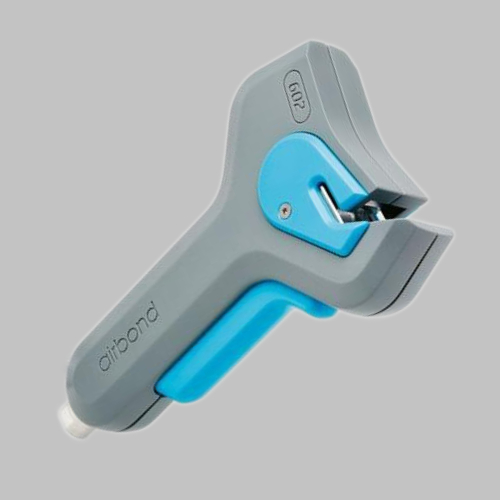 3d Printed – stronger and lighter
Product Specification
Splice format: Ends opposed.
Applications: Composites processes such as filament winding, pultrusion, and weaving.
Yarns: Carbon fibre, glass fibre, aramid, Panox, synthetic C.F.
Yarn counts:Up to 7000 tex.
Twist: Zero or low twist
Model 702
The Airbond Model 702 is a light, user- friendly tool, designed principally for the composites market. It's the "little rother" to the Model 701. Smaller and even lighter than its counterpart, the 702 is a slightly stripped-down version, with fewer accessories. As a result, it is slightly smaller than the 701 – so even handier to use.
Matching the performance of the 701, the 702 range makes neat, strong joints in yarns of very heavy count. These are typically glass fibre and carbon fibre rovings of 4800 Tex or more which, before the arrival of the latest Airbond technology, were difficult to splice.
And, like the 701, the actual splicer body is protected from wear and tear, safe inside an impact-resistant ABS shell. The 702 is easy to maintain, and can be dismantled and rebuilt in just a few minutes. Like the 701, the range of application of the 701 is quite remarkable. A unique and patented form of splicing chamber and splicing system is so powerful that a single specification can handle yarns of widely different counts.
Interested in the Product? Would like to find out more?
Contact us now and one of our team will be in touch.