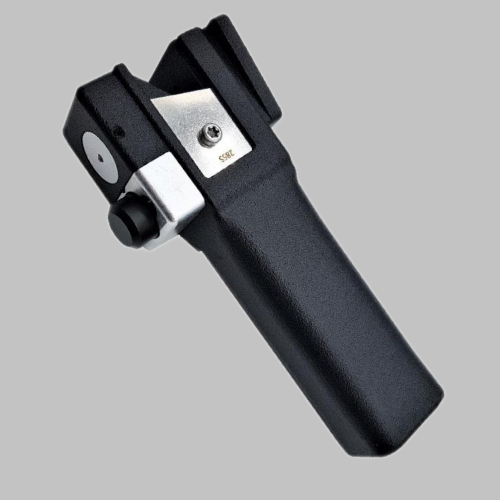 3d Printed – stronger and lighter
Product Specification
Splice format: Ends opposed.
Applications: Composites processes such as filament winding, pultrusion, and weaving.
Yarns: Carbon fibre, glass fibre, aramid, Panox, synthetic C.F
Yarn counts:Up to 7000 tex.
Twist: Zero or low twist.
Model 143
The manual-cut splicer for higher-count synthetics, up to 7000 tex.
The Airbond Model 143 is a light, user- friendly tool, designed principally for the composites market. Matching the performance of our larger splicers, the 143 range makes neat, strong joints in yarns of heavy count. These are typically glass fibre and carbon fibre rovings of 4800 Tex or more which, before the arrival of the latest Airbond technology, were difficult to splice.
One variant of the Model 143 has a configuration which is barely half the size of our other splicers, so that it can splice with ease in confined spaces. Another variant has a full-length handle, so that functionally it becomes identical to a Model 701.
With distinct, innovative techniques for joining brittle yarns such as glass and carbon and joining inherently strong aramids, the 143 is internationally recognized as a user-friendly, heavy-count splicer.
Interested in the Product? Would like to find out more?
Contact us now and one of our team will be in touch.