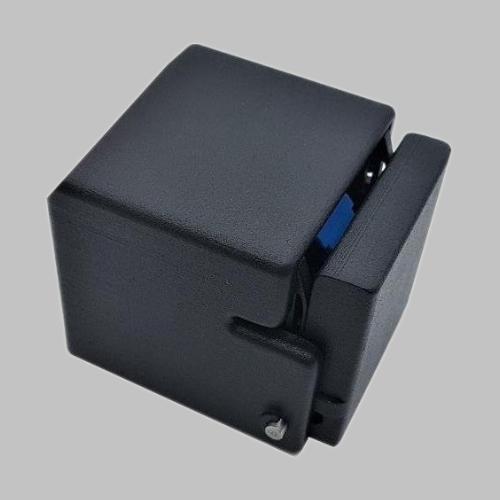 3d Printed – stronger and lighter
Product Specification
Splice format: Ends opposed.
Applications: Waste recovery by bit-winding. Hank winding.
Yarns: Synthetics, long staple, textured C.F.
Yarn counts:Up to 1500 tex.
Twist: Zero or low twist.
Model 137
The fixed-position splicer for efficient waste yarn recovery
Airbond splicers can be used for a process known as "bit-winding" – where full-weight bobbins are created by repeatedly winding "shorts", splicing them together several times until a full weight is reached. With perhaps 10 or 20 splices through the its length, the bobbin clearly cannot be used for the most critical applications. However, the output is perfectly satisfactory for second-grade application.
The Model 137 has been developed for this application. It is bolted to the bit-winding machine and is designed for frequently repeated splicing over long periods. Its designed to be operated with a minimum of effort, with the palm of the hand. There is no danger of RSI, however often the splicer is used over a work shift.
Interested in the Product? Would like to find out more?
Contact us now and one of our team will be in touch.